Club History
A little history…
Former Washington Federation of Republican Women Director Roberta Messinger (left) assists Joyia Rubens, in installing the 2006 Board of Directors.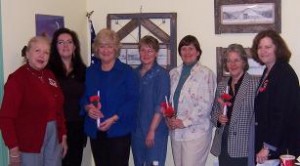 From left to right:
Roberta Messinger; Teri Schwiethale, President; Lois Perry, lst VP; Kris Hallis, 2nd VP; Sue Forde, Treasurer; Martha Ireland, Secretary, and Joyia Rubens, WFRW District Director.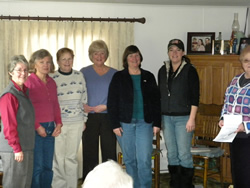 Installation 2010.  Left to right: Martha Ireland, Susan Shotthafer, Lois Perry, Sue Forde and Teri Schweithale.